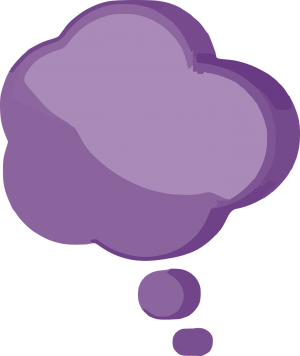 "Jill…I am sooo impressed with what you've done !!
Everything looks amazing…you've really got me excited about this.
Can't wait till we get serious internet visibility…thank you!!"
Jim Andersen
RSI Companies, Las Vegas, Nevada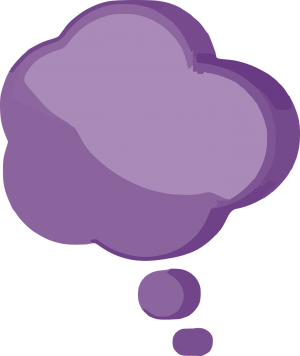 "We have worked with Elevate Web Designs for several years now and when it came time for a full website re-design, we knew we could trust Jill to create a beautiful and informative website representative of our office. Let me tell you that we were not disappointed. Our website features engaging graphics, an easily browsed menu structure, and is fully mobile-responsive which is a requirement in today's device-heavy world. We are thrilled with our new site and look forward to the business that it brings us. We reocmmend Elevate Web Designs without reservations."
Dr. Brian Abert
Vista Eye Care, Thornton, Colorado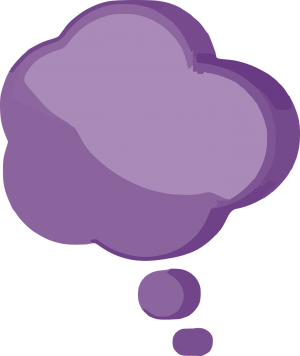 "Our company approached Elevate Web Designs because we were in need of updating our website. In addition, Elevate Web Designs assisted with the creation of two new websites. Our web designer, Jill Maturino was extremely knowledgeable and always provided us with critical feedback which allowed us to understand the do's and don'ts of web designing. Ms. Maturino's diligence helped improve our websites branding, allowing viewers to browse through our website without confusion. The whole experience while working with Elevate Web Designs was pleasant. No phone call or email went un answered, follow ups were in a timely manner and doing business with them was always easy. We chose this business through word of mouth and now we would like to recommend it to anyone seeking help creating or improving a website."
Landmark Development Partners LLC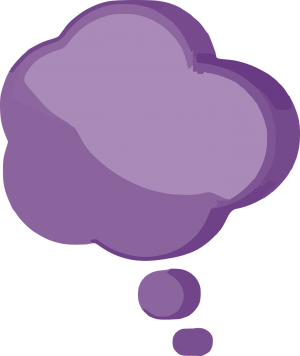 "Bennett Trenchless Engineers hired Elevate Web Designs on the advice of Marketing guru, Kathrine Berry, to redesign our very outdated website. Jill (Merk) Maturino, was a delight to work with. Jill listened to all our ideas, preferences and offered expert advice. The process was really seamless and now we have a website that we are very proud of. This website design stands out among the sites of our competitors.
Thanks Jill, we are so happy with the result and appreciate your collaboration."
Karen Bennett
Bennett Trenchless Engineers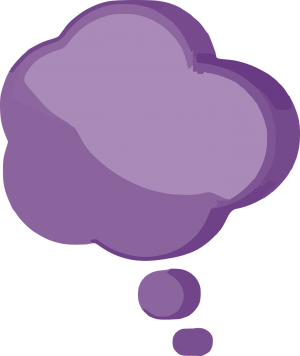 "I had the pleasure of working with Jill on my website and couldn't be happier. After being disappointed with 2 previous web designers I found Jill and will use her services exclusively from this point forward. She is prompt, professional and has the unique blend of design expertise matched with a sharp business sense which is hard to find in the artistic realm. Jill is easy to work with, explains the process and options in non-technical terms which makes them easy to understand and her follow thru is unmatched in the industry. She is a true professional and I would highly recommend her for your next project."
Tom Doster
Integrity Residential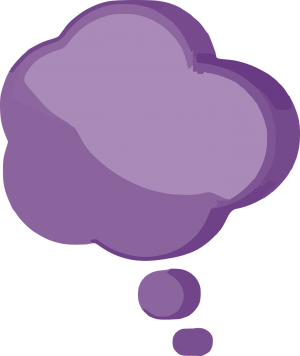 "Project completed!! Jill at Elevate Web Designs was a pleasure to work with throughout the project. She was extremely professional and responsive. Jill has a very creative eye and took the time to understand my business before translating my vision into a beautiful, classy website with great functionality. Simply put, she exceeded expectations! I would highly recommend Elevate Web Designs to anyone and am looking forward to starting my next project with them soon."
Mike S.
Private Flights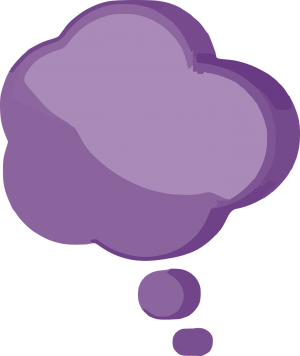 "As an old-school family business that wrote their first website in Netscape, we were timid when it came to the ever-evolving worldwide web. We knew we'd lost touch with the lingo and wanted someone who would offer us thorough, informative and simple solutions to upgrade our websites to a modern, mobile-friendly format. Not only was Elevate Web Designs easy to talk to, they knew the value of communication. They were regular folks catering to the needs of regular folks; — not just a call center or set of automated e-mail messages saying "we'll get in touch with you soon!" They moved quickly when we asked for design changes, using our ideas and wants while providing their own creative flair. They processed the data entry and mind-numbing task of reconstructing over 70 pages worth of content with speed and accuracy. And if there was a problem, a question, a concern, or a last-minute change, it was handled with friendly service. These folks are great to work with, and we can't say enough about them, and we will definitely keep them in mind with the ever-changing web world."
Anna Jordan
Casa Abril Vineyards LLC
Stockyards Ranch Supply Inc.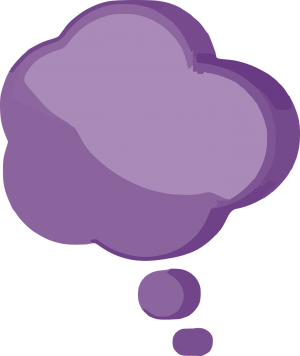 "After being with our web developer for over 11 years we thought it was time for a change as their prices seemed to keep going up. It took us a while before finally deciding to look for a new web developer. We dreaded the whole process because we were not a large company and we were on a tight budget. We initially contacted over ten web developers/firms and we were quickly able to eliminate more than half because they were either too large and expensive or did not return our phone calls or emails. After interviewing the remaining contenders we ending up selecting Elevate Web Design based on the willingness of wanting to work within our requirements, budget and excellent initial communication. We are very pleased and fortunate with our selection. Work is completed within our required time line and budget. Communication is very prompt and courteous. Jill has provided us with consultation and made minor modifications from time to time, all without being on the clock and gouging us like our previous web developer/firm. This really shows us that she knows the industry and she stands behind her work. "
Edward Mukai
EndoEx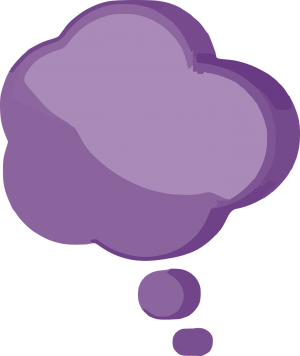 "Advanced Audiology is a growing medical clinic.  Unfortunately our website was outdated and unable to provide our patients with the current information needed.  Elevated Web Designs came to our rescue.  Jill Merk wrote up a proposal and kept within the timeline and price on the proposal.  She was also proactive in suggesting options that we hadn't considered.  Jill is one of the most professional and reliable people I've worked with.  I continue to use her and refer others to her whenever I can."
Dr. Barbara Jenkins, AuD, BCABA
CEO – Advanced Audiology, Inc.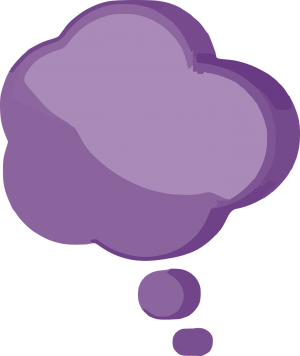 "Our website was created by and has been supported by Jill Maturino of Elevate Web Designs for many years. In addition to being an excellent designer, Jill has always been open to resolving any special requests that we have had quickly, professionally and at a reasonable cost. We would highly recommend Jill at Elevate Web Designs for your web design and support."
Sandra Spivey
Jacsan Records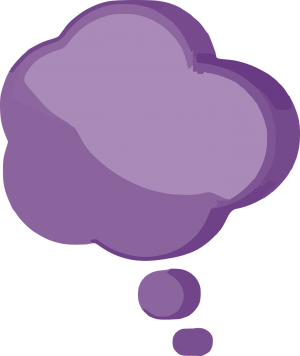 "We were completely blown away by Jill's ability to translate our design just as we envisioned it.  She is extremely fast to respond and deliver. I would highly recommend Elevate Web Designs to anyone looking for a site that has the WOW factor!"
Mindy DiCrosta
Entertainment University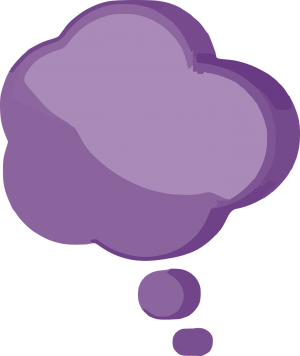 "Elevate Web Designs continues to win our business and is now our preferred design and development resource for both us and our clients. We've worked with many talented companies and individuals over the years, but no one has been able to match the speed of production with the level of quality and competitive costs as Elevate. We're already lining up more projects, and it's both a competitive advantage as well as a solid reassurance knowing we can count on Elevate to execute in such a professional and responsive manner."
Nicholas Podrasky
Tessera Marketing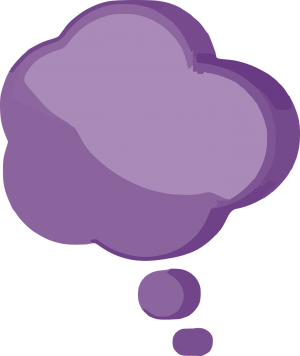 "Jill is a rare web designer — one who understands the art of business, pays attention to deadlines and budget, and posses exceptional design and creative skills.
She starts each web project by learning the client's short and long-term objectives, their products or services, and how those offerings may benefit their customers. From this foundation she creates a website that reflects her client's brand, the benefits of the products or services, and is easy for web visitors to navigate and to use.
I first met Jill as a student of her Adobe Illustrator and Photoshop classes at UNLV Continuing Education's Internet Design & Technology certificate program. Since then, we've worked together on a number of client projects where I have provided SEO and copywriting services.
Bottom line: Jill is a joy to work with!"
Bonnie Parrish-Kell
Dancing Rabbits Communications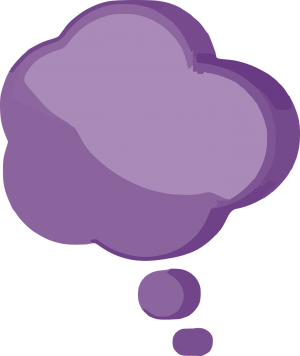 "The first thing that comes to mind with Elevate Web Designs is their responsiveness! Eager to make my website the best it can be and most importantly the enthusiasm along the way."
Klare Looney
Mind Design Games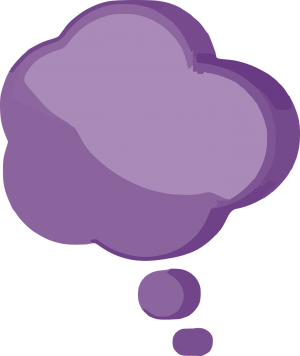 "Thank you for your tired-less energy, endless initiative and selfless creativity. Working with you has been such a pleasurable success. We credit the activity the site is generating in large part to the quality job Elevate Web Designs did in developing the site. See you on the next project."
Jeremy Buck
Mind Design Games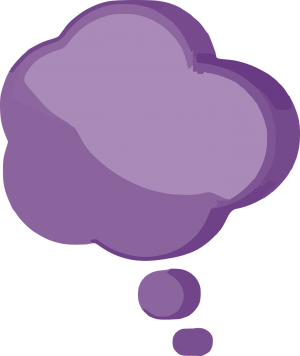 "Just a quick note to let you know what a great job you did designing our web site. We could not be happier. Your professionalism is outstanding. Will recommend you to anyone in the market of creating a web site. Thank you!"
Liz Lazetta
Las Vegas Strip Weddings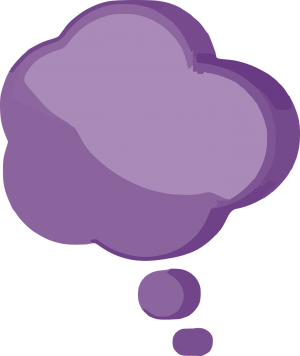 "Jill Merk was a pleasure to work with. She was very clear upfront on the price, what she could do for me, and what I needed to do in order for the website to be created. She took my very vague ideas and made a beautiful website that is easy to shop and easy for me to make small changes to like price and pictures. I am very happy and would recommend Elevate Web Designs to anyone needing a new or updated website."
Marie Mulqueen
Chocolicious Bakery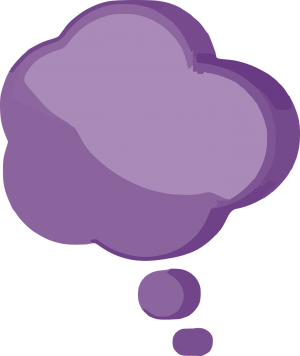 "My name is Tom Craig, I have had Elevate Web Designs create several websites for me in the last couple of years. Jill is very responsive and creative. She took my ideas for what I was looking for and added her expertise to make the sites better than my expectations. Her fees are fair and she responds quickly to changes and modifications needed as the website evolves in the changing marketplace, I would highly recommend her to create a website that you are looking for."
Tom Craig
OpulenceStudios.com
HighwayEvangelism.com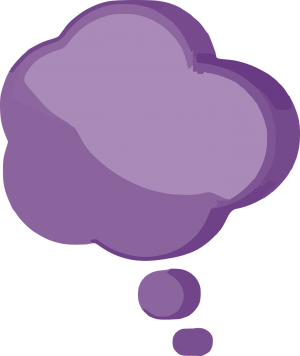 "I am a Los Angeles interior designer and have recently launched a new business with my two partners. We had the pleasure of working with Jill on the creation of our new website and blog. She did an amazing job giving us exactly what we wanted – a simple and modern web design that is easy to use. She is extremely knowledgeable and fast. I would highly recommend Jill to anyone wanting to create a website within their budget."
Christine Thompson
JAC Interiors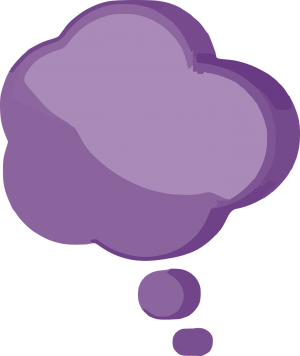 "Being professional sports & fitness trainers with a product vision, we had no idea how to build an effective Ecommerce solution for our start-up. Jill really took this project by the horns and did a fabulous job for us. We are forever grateful!"
MovementDr. Sports and Fitness Products
www.movementdr.com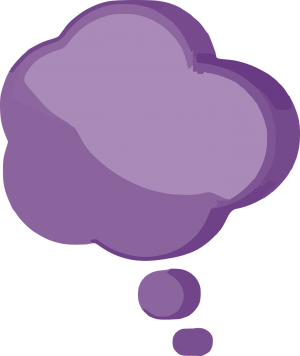 "I am a photographer with my own company, Your World Our Lens. My site is beautiful, but was not mobile friendly, nor was it easy to upload new photos or make changes. Jill with Elevate Web Designs researched ways for my site to be mobile, and easy ways for me to quickly update my photos and video on my site. She made sure I understood those options before moving forward to make the changes. She was easy to work with, and very professional. Now my site can be viewed on all Apple platforms – that is HUGE for a small business like me! Thank you Jill and Elevate Web Designs for bringing me in to the future!
Linda Wilson
Your World Our Lens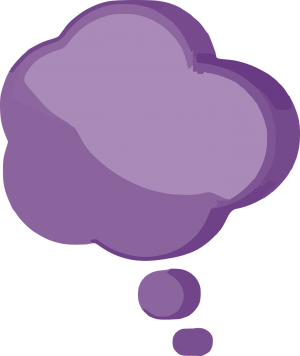 "I am a certified BodyTalk practitioner with an office in Lakewood. When Jill suggested that I get a webpage I was skeptical about how an internet presence would impact my business. I have to say that I have been amazed at the difference it has made in my practice. Thanks to Jill, when a potential client logs onto my website they have a complete understanding of what I do, what the experiences of previous clients has been, where I'm located, and my fees. This has saved me hours on the phone and new clients able to download intake forms, which enables me to spend more time talking to my clients and getting to know them instead of waiting for them to finish paperwork. As someone who has no computer knowledge whatsoever, Jill's guidance was invaluable in constructing a website that was easy for me to navigate and was user friendly as well. Additionally, Jill is wonderful to work with . She's skilled at what she does, friendly, and completely professional. "
Shirley Clute, CBP, BAT
BodyTalk of Lakewood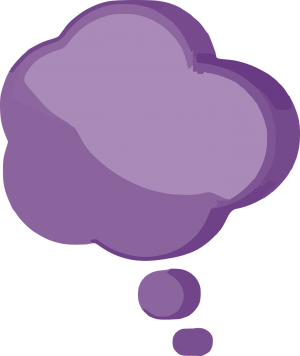 "Jill helped my website dramatically increase it's rankings in Google. This has improved my business! She is a very prompt worker in every aspect. When I needed work done to my site, she would have it done the next day by the time I'd wake up. I've been very happy with the persistance she has to make her clients happy. She is also reasonable in her pricing."
Garrett Dixon
Garrett Dixon Fishing Guide Service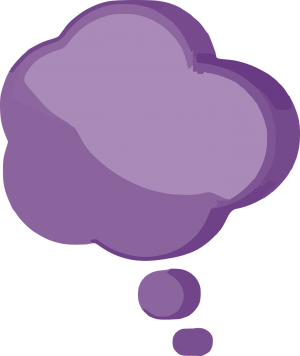 "Jill did a great job creating my mosaic website, she was able to create what I had in mind, a site that shows my work in a clean, elegant and also artistic layout. "
Teresa Higdon
Mosaicos USA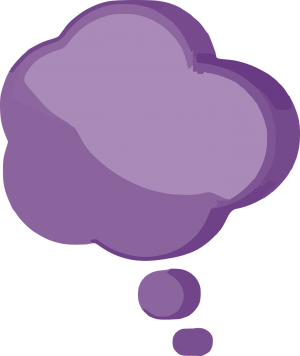 "After two disasters with web designers, we hired Jill (aka Elevate Web Designs) on the recommendation of UNLV (who she does extensive work for). She guided our CDC Consulting website (and its children – CDC Gaming Seminars and CDC Gaming Reports) and allowed us to grow all three business online resources. Three years ago we asked Jill to assisted us on the Arts America project – and due to her hard work and integrity, ArtsAmerica.org is now the #1 cultural arts website in the country. With Jill comes many things – hard work, a professional and positive attitude and she is terrific at seeking out other top-flight (and high-value) internet experts. What you do not get is drama or a surprise at the end of the month – her bills are always fair."
Jeffrey Compton
Arts America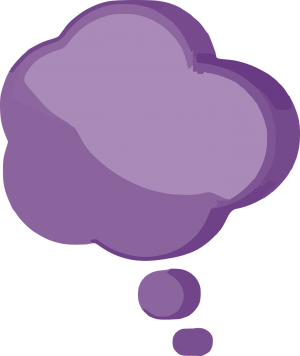 "I had the pleasure of working with Jill on a design/build website project. She had cutting edge knowledge about project management, coding and the latest technologies. Her work was without error and in each phase, finished before the scheduled deadline. Jill was a fabulous team player and so adept at working smart in the execution of a large project. I look forward to working with Jill again! "
Deborah Havre
Zaftig Studio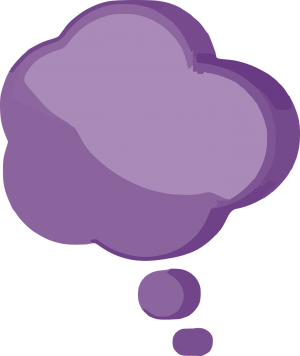 "I first met Jill while taking a course in the Educational Outreach program to acquire my internet design technology certification which enables me to build websites for clients. Jill was very thorough and knowledgeable as an instructor and her business portfolio proved her competency in her web design field. She is also very personable and easy to work with. I recommend Jill in helping any future clients with their web design and other media related work."
Lisa Tsukiyama
Project Manager, UNLV Planning and Construction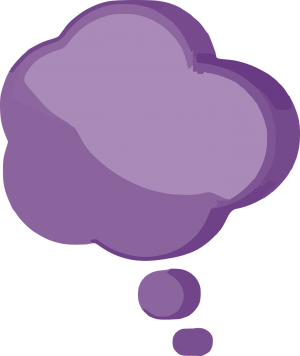 "I have known Jill for many years and she has impressed me with her knowledge and web design abilities. She is capable of learning new ideas and incorporating those into her design and is a very driven business owner, having successfully run her own business for many years. I have recommended clients to Jill because she is a professional web designer that can help clients succeed with their web presence. I would highly recommend Jill for web design and other related work such at Search Engine Optimization (SEO)."
Laura Mercer
Desert Innovations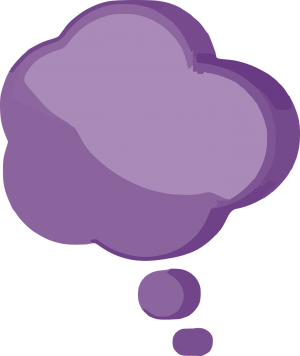 "I had the opportunity to have Jill as my instructor as part of a web design certification program at UNLV. She is a knowledgeable, passionate professional who provided an insider's understanding of web design and development that I found invaluable."
Yvonne Caples
UNLV Web Design Student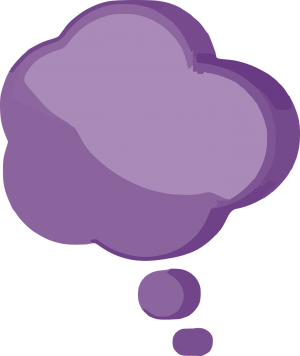 "Working with Jill has been an exceptional experience. Thorough and detailed over several demanding and difficult projects. Will engage and more importantly, trust, in her insight for a variety of web-based needs without hesitation."
Kerry McCombe
Creative Director at Cannery Casino Resorts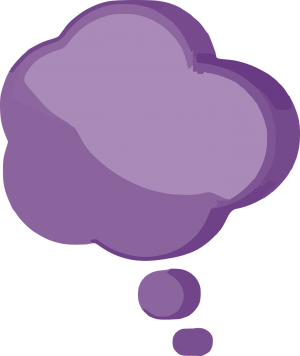 "Jill has provided us outstanding service over the years as our web needs have evolved. She is always very responsive and does a wonderful job in collaborating with us and being very creative in her solutions."
Don Kuhl
Sotheby's Realty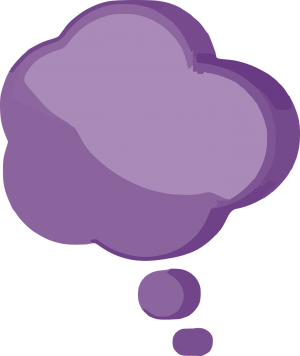 "Jill has been great to work with. My website is like Japanese to me and she has been creative and innovative with ideas and ways to develop my website to its fullest potential. I send her stuff and ask where it should go. Other times, she offers suggestions that I would never have thought of. Every single time I ask her to make a small change or addition to my website, it's done either the same day or the next day. Jill is easy to work with and down to earth. I recommend her to anyone needing someone to help create or manage their website."
Ronna Timpa
Workplace ESL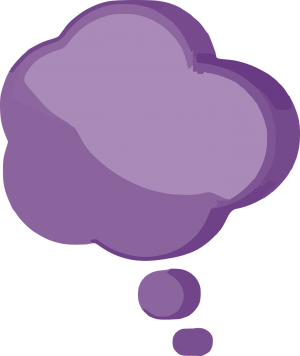 "Jill Merk is our Master Web Designer. We are thrilled with the outcome of our beautiful site and can't thank her enough for her generous and efficient work ethic, value, helpful guidance and CREATIVE FLOW! We gladly recommend this wonderful spirit and fellow Yogini for all your web design creations."
The Juicy Yoga Team
Lila Shakti and Kimberly Genovese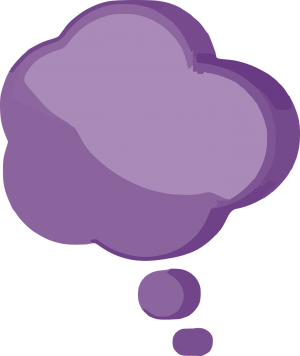 "Jill, I could not be busier at this moment. But, I wanted to stop and say how thankful we are that you are so on top of pulling this together. I can really see you are by far very good at what you do."
Karla Dennis
Owner
Cohesive Tax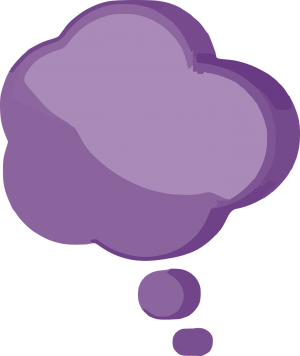 "Jill, we are on page 1 of a Google search for 'gaming seminars'!"
Dave Newton
CDC Gaming Seminars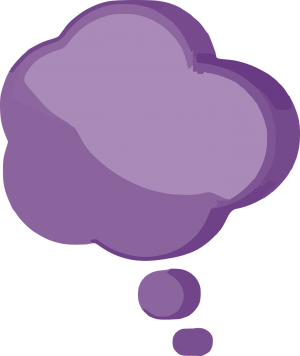 "I just wanted to give you a heads up that that Firefighter and Police websites just passed 5,000 hits. I'm still getting such heart-felt emails from the rank and file. Thank you for being there for me, for this project and for all of the Firefighters and Police Officers that you've helped to bring such a powerful message of hope and thankfulness to."
Musically,
George Dare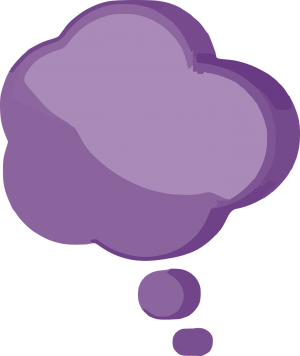 "Jill at Elevate Web Designs is the best! We started our company in 2007 and hired Jill to design our first website. We've been with her ever since. She is SUPER responsive. Whenever we send revisions or updates to her, she makes the changes right away. She is very easy to do business with and we look forward to having her as one of our trusted vendors for many more years to come."
Charles Clawson
Owner
Noble Title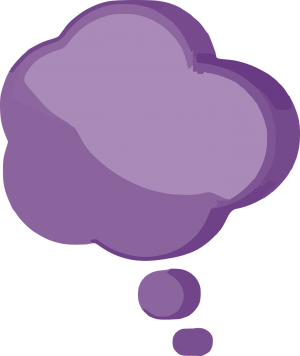 "Elevate Web Designs brings responsiveness, execution, creativity, and value to web design. After dealing with dozens of broken promises and major disappointments from other designers, Jill has restored my faith in web design. It is refreshing to work with a true professional."
Marcus Gohlke, CFO
Lorand Laboratories LLC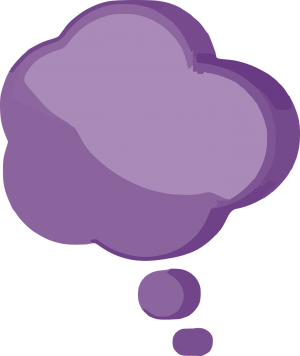 "Too often we fail to show appreciation for other people's work and talent. Our appreciation to you is long over due. Over the years we have come to appreciate:
1) your talent
2) your dedication
3) your creative ability
4) your desire for perfection
5) your determination to do the best job possible
6) and most of all, your friendship
Jill, we want you to know we sincerely appreciate the creative work you have provided for us during the past seven years.
It is indeed a pleasure to work with someone so dedicated to their work. We can't thank you enough."
Dr. Daniel and June Clark
Upper Cervical Illustrations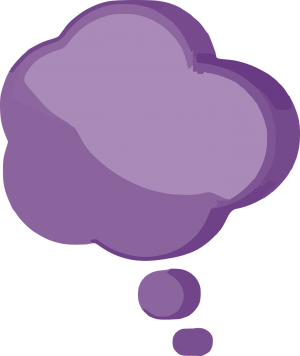 "It's easy to write a glowing recommendation for Jill Merk of Elevate Web Designs because she does exceptional work. Jill designed my company website and has maintained it for over two years. The design was professional and just what I wanted. Website maintenance and updates are performed quickly and economically. I wholeheartedly recommend Jill for all your website needs."
Mary Kay Peck, FAICP
Principal
MKPeck Associates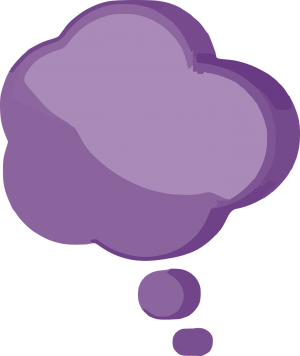 "Jill Merk and her firm, Elevate Web Designs does fantastic work. Whether for a novice or experienced client, Jill is able to interpret their vision and objectives of their web site with creativity, acuity and speed. Her recommendations and expertise are spot on, and most importantly she is responsive, on time and delightful to work with. I'm a better marketing professional for my clients having Elevate Web Designs as part of my creative team."
Tina Past, Principal
Green&Clean
Strategic Communications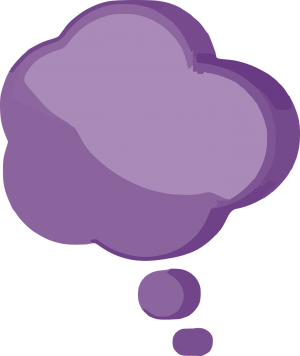 "Jill, thank you. A couple of nice customer feedback things for you, in addition to providing a good professional product in a timely manner for a reasonable price: you kept on me for things that needed doing without being a pest, but you also didn't forget about me. You also were straightforward about your suggestions when I asked (etc: you preferred the gold over the black). Again, it was the moderation thing – you didn't try to drive what you wanted, but you didn't leave me just twisting in the wind with no ideas. I really really liked that you didn't get argumentative over anything, something I've noticed more and more on web-exchanges with people. And you didn't balk at changes, ya just did them. Thank you!"
Susan Selby
Artist
Susan Selby Art Studio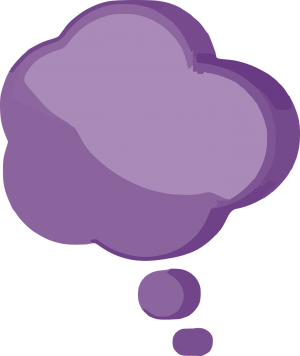 "Jill, I just wanted to let you know how much I appreciate the high level of service you've provided all the times I've worked with you over these past two years. There are few people that consistently work at the same high level that you do – both in terms of quality of work and responsiveness. It's really a pleasure to work with you."
Dave Newton, SPHR, MBA
CDC Consulting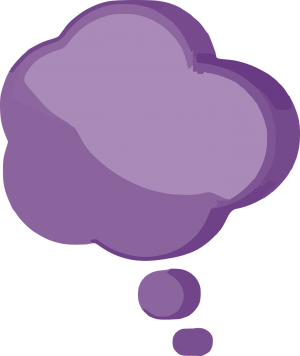 Jill has designed several websites for me over the past few years. Her work is exceptional, as is her attention to detail, friendly service, and turn around time. I rely on her professional judgment while designing my site, leaving me more time and energy to focus on my business. I highly recommend Elevate Web Designs.
Brandon Collup
Owner
Pro Photo Mounts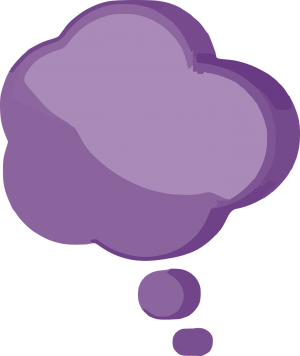 "I am a creative person who has the "vision" in her mind…. Jill is the web professional that turned my concept into a working and viable website. She has been open to changes, exploration of new technology…., and I am not a techie so everything is new…. She handles each request on a timely and efficient manner. The thing I like most about Jill is that she always asks for clarification if my vision is a little light on the pragmatic details. She finds a way to get it done. My website is beautiful. I have used her for two start up microbusiness people and then I used her for my start up. If you are a microbusiness owner who needs site that will translate your vision and have some design flair along with operational feasability consider Jill."
Mercedes Warrick
President
The Empowerment Zone, Inc.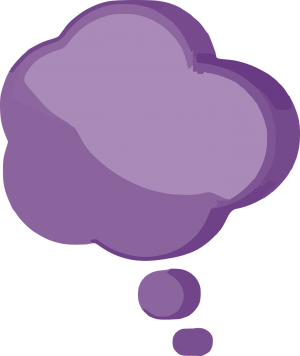 "Great job everyone!! I know this project has been a huge rush and at times complicated. I appreciate the hard work and the great creative."
Sean A. Sullivan
General Manager
Cannery Resorts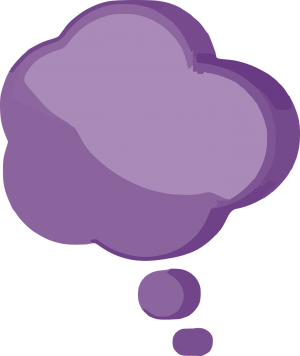 "On behalf of our Board of Directors, I must tell you that words cannot express our gratitude for your service in creating our web site! Your creativity far exceeded our expectations and the speed in which you completed the project was overwhelming. Thank you so much for not only a job well done, but a superior job that surpassed any of our imaginations!"
Patti Gerace
President
American Advertising Federation – Las Vegas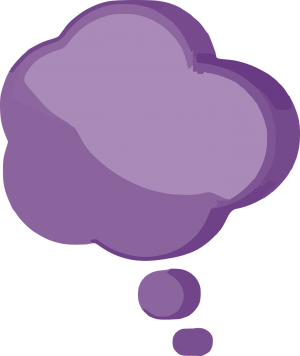 "Love it. Very clean and easy to navigate. Great work!"
Eric Meidenbauer
Owner
Digital Design Concepts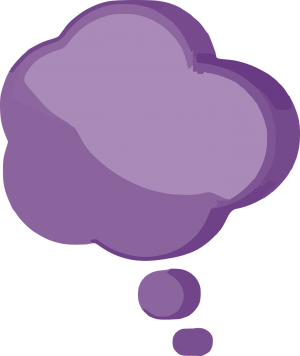 "Thank you so much for making this whole process a breeze."
Cari Salinas
Co-Owner
Art & Soul Creations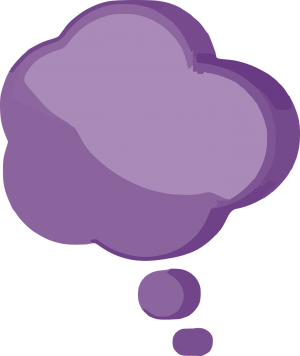 "I'm really impressed by your portfolio. You have a great eye for clean, attractive design. (I'm not a designer, but I know what I like.)"
Emily Dickinson
Owner
Clear Cart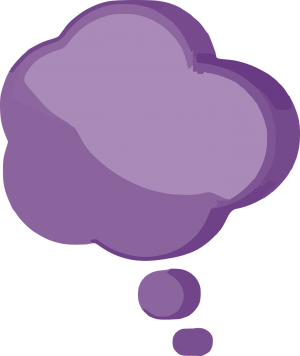 "AWESOME AWESOME AWESOME My new site is absolutely great!!! I really love it. Great job. Thank you so much."
Rene Sandler
Attorney/Owner
Sandler Law LLC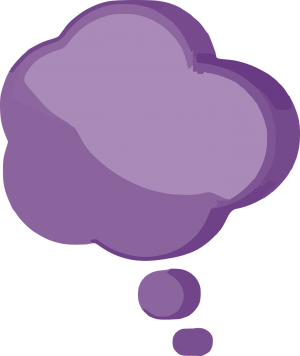 "Thanks again Jill, we appreciate all that you do for the business!"
Mccrae Medina
Editor
Community Experience Magazine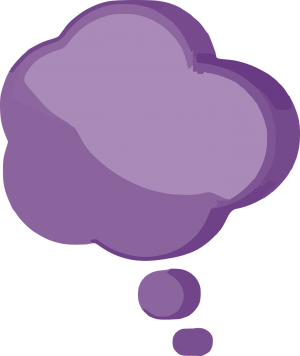 "I'm happy to send business your way!!! Keep up the GREAT work with our MANY websites."
Catherine Margles
Owner
Las Vegas Cooking School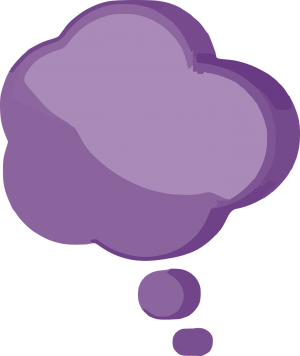 "I am so blessed to have you taking care of my site for me. Thanks a million and I'll talk to you soon."
Vicky Samuels
Owner
CupBouCake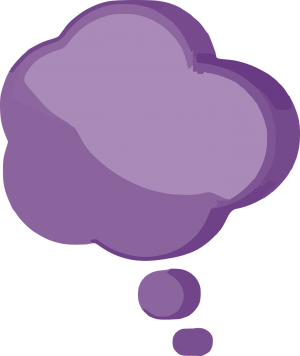 "I see that I have made a great choice in selecting you, Camille was right, you are the best."
Dr. Flo Gray
President
Protocol Etiquette School of Nevada, Las Vegas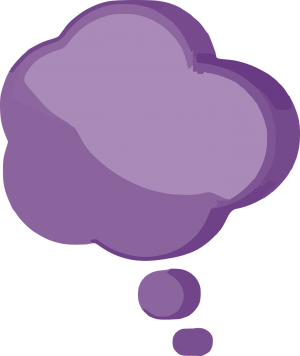 "Glad to help you out anyway I can – I think you have a lot of talent."
Lynda Spann
President
Nevada Association of Career and Technical Education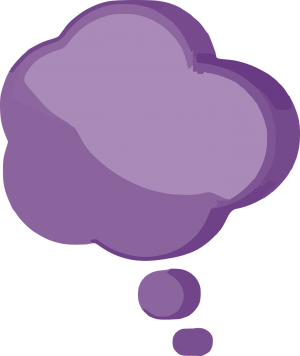 "The web page is just delightful!"
Jackie Spivey
President
Jac-San Records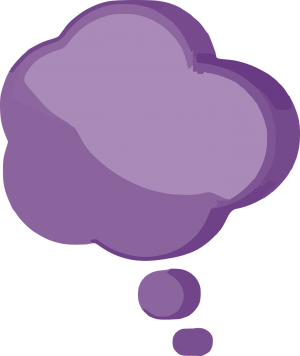 "I just wanted to send you a note to compliment you on the NACTE site design. That is a really fantastic looking site (as many of yours are)."
Brian Levan
Owner
MetroWeb Development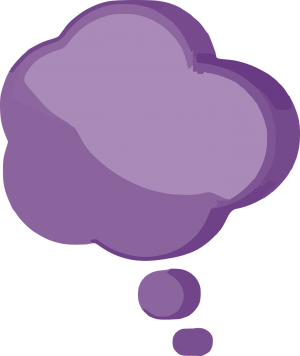 "I appreciate all your help with the web site. It didn't flow this easy in the past so you are a great help!"
Debbie Devald
Business Community Investment Council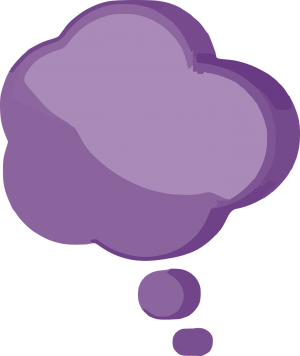 "You are so great to work with. I appreciate you soooooooooooooooooooooo much!"
Norma Foote
Executive Editor
Compton Dancer Consulting, Inc.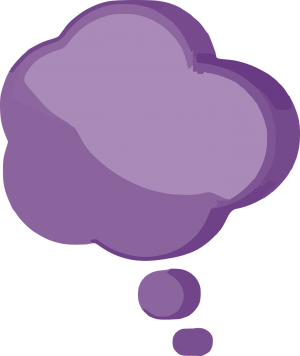 "I have received several comments like the one below. I just wanted to share this with you. These emails are sent to me from the link on the web page. Comment: Just wanted to say what a great job you did on the web page. I love it. Excellent layout. Nice work."
Dave Berry
President
Las Vegas Ski Club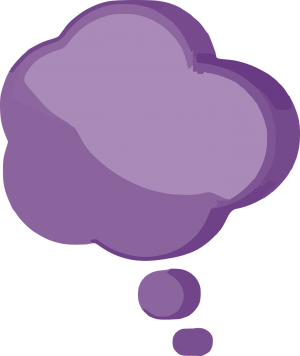 "Wow- Number one in MSN!!! Thanks!"
Nicole Pursell
Owner
Moonlighting Photography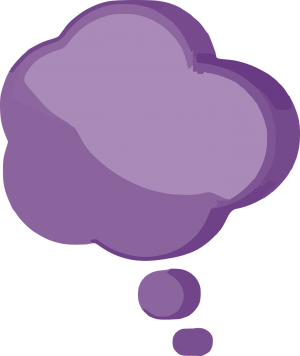 (to the Las Vegas Ski Club) "…I looked you up in the phone book and saw the web site address. I loved your web site. I cannot praise it high enough. It was easy to read, understand and use and very complete."
Prospective Member
Las Vegas Ski Club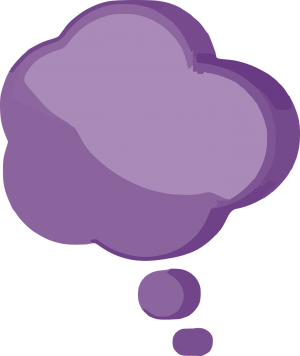 "Once again, we are very pleased with your work and enjoyed doing business with you. I think you are a very creative and talented designer and wish you much success in the future. We here at the ISWA look forward to a long and prosperous partnership."
Art Barker
Vice President
International Submission Wrestling Association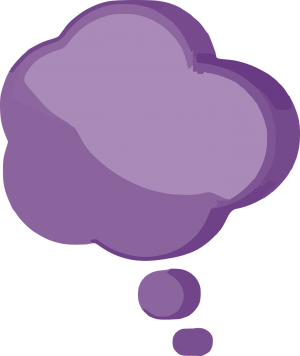 "I am very impressed with your business and your web site building skills."
Roger Haywood
Entrepreneur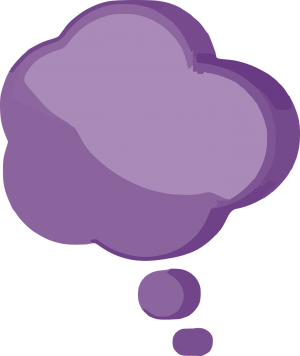 "Thank you, for all your help and patience. It was very nice working with you and hope to continue in the future. I would gladly recommend your services."
Gary Vicchairelli
Owner
GSV Inc.

Let's Start Today.
Get the help that you need to make your online presence work so you can do what you do best – your work.