Portfolio: Business Cards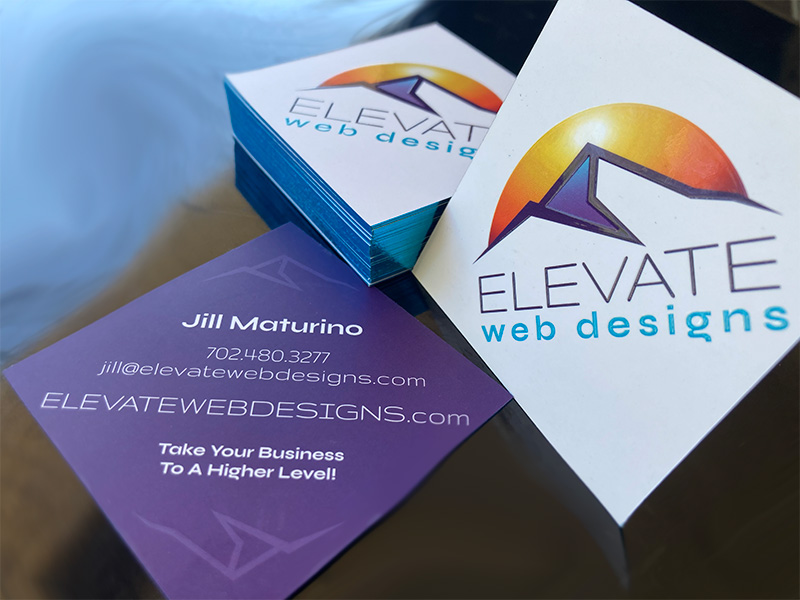 First impressions are everything! The business card is often in the forefront of your encounters with new business. Make a statement with yours. It can be powerful. These cards were printed on silk card stock so they have a luxurious texture when you first grab it. They also have a foil edge for an upscale look. The frontside of the cards have an embossed clear coat to give them some depth. The cards were designed on an angle to make them memorable and stand out from the rest! To top all of these features off, they were affordable! Contact Elevate Web Designs to get your new business cards designed and ordered.
Other business card features available include:
Suede Finish
Cotton Finish
Linen Finish
Metal Finish
Wood Finish
Silk Finish
Plastic
Frosted Plastic
Slim
Square
Metalic Ink
Die Cut
Rounded Corners
Perforated
Ultra Thick

Let's Start Today.
Get the help that you need to make your online presence work so you can do what you do best – your work.