Grand Junction Web Designer
Jill Maturino
& Elevate Web Designs
Online Strategist and Creative Director, Jill (Merk) Maturino, founded Elevate Web Designs, a Grand Junction web design boutique firm, in 2004 on a single premise: to provide web design, web development, online marketing and ecommerce services to entrepreneurs and small businesses.  Since then, her client list has grown to include a wide variety of businesses in an array of locations.
10 Things You'll Love About Us
Marketing and Business Knowledge
Our team of professionals has worked on thousands of marketing and online business projects in a variety of industries for nearly a decade. With that experience come unique insights that may save you time and money, improve efficiencies and response rates, meet a challenge, open up new opportunities, and more.
Effective and Affordable
Our specialty – building unique, effective and sales-driving websites – doesn't come with a high price tag or in a "one-size-fits-all" package. The quote we give you is based the elements your site needs
Quality of Work
Instead of us telling you what we think of our work, here's what our happy clients have said…
Quick Turn-Around Time
We understand the meaning behind "time is money" so we'll tell you upfront how long a change, update or revamp will take.In general, edits and changes to pages are usually done within 24 business hours. Some simple straightforward sites can be built in as little as a week. More complex sites like those requiring custom Web development or extensive Flash applications take longer. In addition to including an estimated time frame in your proposal, we'll keep you up-to-date its progress.
Responsiveness
We return all emails and phone calls the same day or within 24 hours. Our clients love this!
Insightful Suggestions
We draw from our experience in working with other businesses such as yours to offer ideas, opinions and methods designed to make your website and online efforts successful. Clients tell us they always come away with fresh ideas and new solutions after consulting with us.
Friendly
We believe the only place for "cold fish" is in the sea. Clients, colleagues and others find us friendly, approachable, and sometimes a bit quirky…but in a good way!
Local
Yes, we work with clients all across the United States. Phones, email, instant messaging, and other online tools let us effectively and efficiently communicate with our clients on their projects. It's also great to work with a professional Denver Web designer "face-to-face." Whether we meet at your office, our office or the nearby coffee shop, the personal interaction can help convey information and ideas that will truly enhance the online project.
Unique Designs
You won't find any cookie-cutter templates here at Elevate Web Designs. Every site we build for businesses such as yours are created specifically for your brand and your desired customers.
Personal Attention
We view your project as if it were our only project. Why? It's our passion to build websites or online business platforms that will help our clients meet their business goals…even their dreams.
Bonus: One-Stop Shop
Instead of you finding graphic designers, photographers, illustrators, Web developers and other service providers, Elevate Web Designs is your project manager. We bring in the talent and professionals as needed so that your project is handled efficiently and cost-effectively. This affordable and smart approach saves you time and money, and lets you focus on your business.
Contact us now by email or by calling 702-480-3277 to get started achieving your online business goals and increasing sales.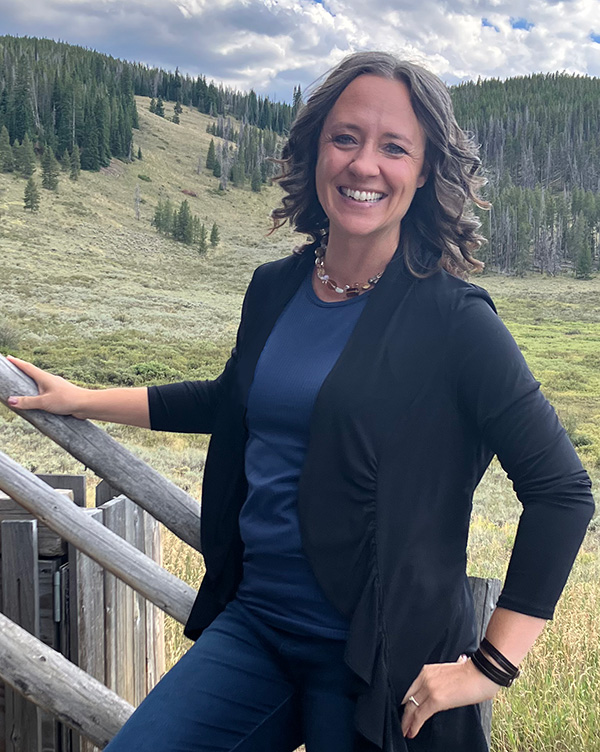 Jill is a Grand Junction web designer and educator with a solid background in business, marketing and graphic design:

Instructor
University of Nevada, Las Vegas
Internet Design & Technology Program
Educational Outreach, (2005 – January 2011)
Dreamweaver Level I & II, Photoshop Level I & II, Illustrator Level I
Student
•  Certification of Information Design and Certification of Visual Design – Internet Design & Technology Program, University of Nevada, Las Vegas, Educational Outreach (2005)
•  Bachelor's of Science, Business Administration and Marketing – University of Nevada, Las Vegas (2003)

Co-manager
The Las Vegas Abobe Dreamweaver User Group
(2008 – 2010)

New Business Account Executive
Las Vegas Review-Journal daily newspaper
(2003 – 2004)
If you're looking for a web designer who takes the time to understand your industry, your business and your goals, then contact Elevate Web Designs TODAY to get started on achieving the web success you want.

Let's Start Today.
Get the help that you need to make your online presence work so you can do what you do best – your work.